PRIVEQ and ONCA
P
Winners of CVCA's 2011 Private Equity 'Deal of the Year' Award
s
TORONTO: CVCA - Canada's Venture Capital & Private Equity Association is pleased to announce that PRIVEQ Capital Funds and ONCAP are the recipients of CVCA's 2011 'Deal of the Year Awards' for the private equity category.
Established in 1998, the purpose of the CVCA's 'Deal of the Year Award' competition is to promote, highlight and celebrate the achievements of CVCA members who have had outstanding investment successes. The selection process focuses on members with the most significant investment returns during the last twelve months ending June 30, 2011. The CVCA celebrates 'Deal of the Year' awards, for venture capital and for private equity. This year the CVCA announced two winners in the private equity category.
"It is my pleasure to announce that we have two winners of CVCA's 'Deal of the Year' Award in the private equity category. PRIVEQ for its investment in Hallcon Corporation and ONCAP for its investment in CSI Global Education" said Richard Kinlough, Chairman of CVCA's Awards Committee and Managing Director, Group Head, CIT Corporate Finance, Canada.
PRIVEQ Capital Funds
"PRIVEQ invested $3.5MM in Hallcon in September 2001, and via a recap in September 2007, another recap in April 2009 and a sale to Southfield Capital Advisors and management in April 2011, PRIVEQ has received proceeds of approximately $30MM to date – with additional proceeds likely to come. To date, the investment has generated an internal rate of return (IRR) of 32.7% and a multiple of 8.5 times original investment" said Mr. Kinlough.
About Hallcon Hallcon Corporation is a leading provider of specialty outsourced services to the railway and transit sectors in North America. It provides crew transportation solutions, specialized transit cleaning and attendant services, and specialty rail cleaning and management services. Hallcon Corporation is based in Toronto, Canada. www.hallconcorp.com
About PRIVEQ PRIVEQ Capital Funds is a private equity firm specializing in lower mid-market equity investments into profitable and growing companies that require capital for expansion or for management buyouts/buy-ins. PRIVEQ was founded in 1994 and is based in Toronto, Canada. www.priveq.ca
The award was accepted by Brad Ashley Managing Partner of PRIVEQ at CVCA's AGM Dinner in Toronto on Wednesday, September 21, 2011.
Brad Ashley, Managing Partner of PRIVEQ noted "We are thrilled to be honoured with this prestigious award and were so fortunate to have had the opportunity to partner with the first-class management team at Hallcon to generate these returns".
MaRS Centre, Heritage Building, 101 College Street, Suite 120-J, Toronto, Ontario, M5G 1L7 Telephone: (416) 487-0519 " Fax: (416) 487-5899 " Website: www.cvca.ca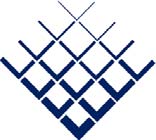 ONCAP
"In January 2006, ONCAP invested $25 million to acquire CSI Global Education and in November 2010 ONCAP sold the company to Moody's Corporation for $155MM. The investment generated an IRR of 57.2% and a 5.8 times multiple of invested capital," said Mr.Kinlough.
About CSI Global Education CSI Global Education is Canada's leader in financial education and testing services, providing a comprehensive range of educational solutions and custom training programs to enhance the knowledge and skills needed for a career in the securities and financial services industries. The company is headquartered in Toronto, Ontario. For more information on CSI, please visit www.csi.ca.
About ONCAP
ONCAP, in partnership with operating company management teams, invests in and builds shareholder value in North American small and mid-size companies that are leaders in their defined market niche and possess meaningful acquisition and organic growth potential. ONCAP is the mid-market private equity platform of Onex, one of North America's oldest and most successful investment firms committed to acquiring and building high-quality businesses in partnership with talented management teams. For more information on ONCAP, please visit www.oncap.com.
The award was accepted by Jeremy Thompson a Managing Director of ONCAP at CVCA's AGM Dinner in Toronto on Wednesday, September 21, 2011.
"We would like to thank the CVCA for this distinction. This transaction was a direct result of our successful partnership with CSI's management team and we are delighted with the outcome for ONCAP, our investors and CSI," said Jeremy Thompson, a Managing Director of ONCAP.
Message From CVCA's President
"I'd like to congratulate our 'Deal of the Year' Award winners tonight, who clearly enhanced the value of their investee companies through strong governance, innovation and a longer-term perspective that built sustainable value," said Gregory Smith, President of the CVCA and Managing Partner of Brookfield Financial. 'The winners are clear examples of how Private Equity backed companies support a stronger and more productive Canadian economy and contribute to overall job creation".
About CVCA
The CVCA - Canada's Venture Capital & Private Equity Association, was founded in 1974 and is the association that represents Canada's venture capital and private equity industry. Its over 1800 members are firms and organizations which manage the majority of Canada's pools of capital designated to be committed to venture capital and private equity investments. The CVCA fosters professional development, networking, communication, research and education within the venture capital and private equity sector and represents the industry in public policy matters. www.cvca.ca
Contacts:
Lauren Linton, Director of Marketing, CVCA, 416 487- 4299
llinton@cvca.ca
Richard Kinlough Chair of CVCA's Awards Committee and
Managing Director, Group Head, CIT Corporate Finance, Canada
416 507-5106 richard.kinlough@cit.com